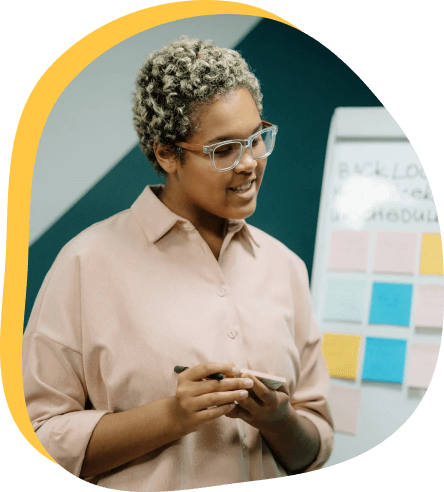 Level up
labs
What's a level up lab? It's a short, sharp injection of awesome that creates new ways of working in small teams.
Tailored solutions suitable for:
10-20 people per workshop
In-house teams
Short-term projects
If you're leading a team tackling a problem on a tight timeframe, a level up lab offers you impact without a long journey.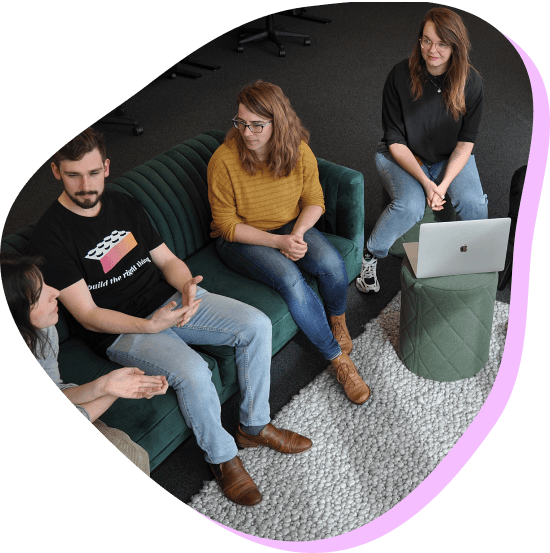 Brilliant,

not basic
Is it no frills compared to our co-design journeys? Kinda. But that's the point.
In just a few intimate co-design workshops, we'll take you and your team through an accelerated experience, designed to quickly surface critical insights or shared vision.
We employ the same principles of co-design we offer in longer engagements but at a pace and scale that reflects your pain points. The end result is a fast path to creating awesome outcomes.
Once that is achieved, we then work with you to codify those outcomes as a new way of working. This can take the form of an insights presentation or a strategic visualisation you can promote internally within your organisation to gain further buy-in.
Let's
collaborate
Have a project in mind? Talk to Abbie, Collaboration Lead.